Welcome to CSMUN! Join us for our 10th conference!
Dear Model United Nations Advisers,
If you wish to participate as a school, you must visit this page and download the form attached which should then be sent to the CSMUN Director, Ms. Georgina Theoharopoulou. If you wish to participate in our conference as an individual applicant in the case that your school has not registered, please visit our Individual Application Page and fill in the form located on the page.
If you have any questions, please do not hesitate to contact us.
Yours sincerely,
The CS MUN Organising Team and Secretariat.
Georgina Theoharopoulou                                             Helen Salter
CSMUN Head Organiser                                   CSMUN Co-Head Organiser
This is a message to CSMUN by the Secretary General of the United Nations, António Gutteres: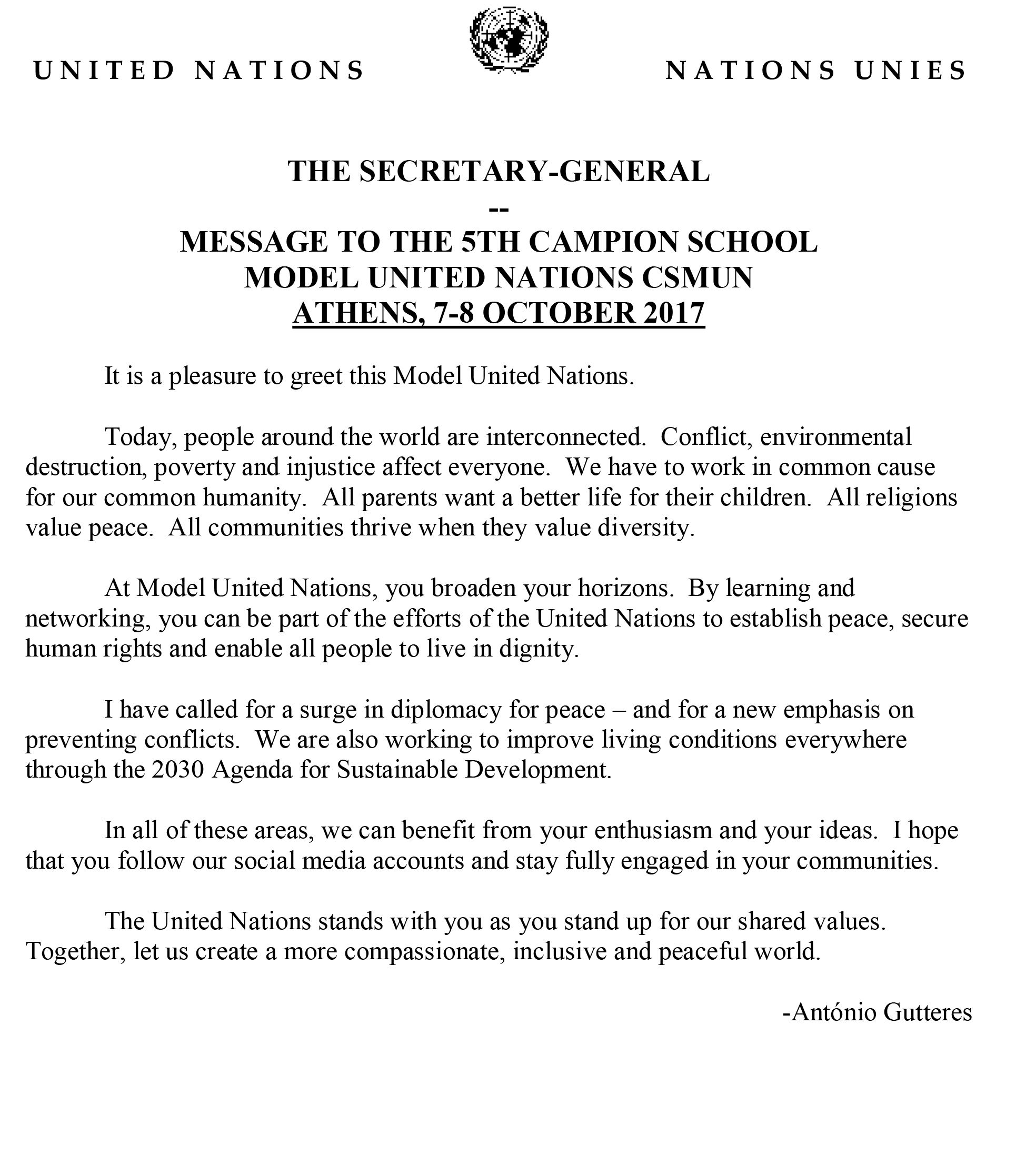 Organising Committee
The Secretariat: munsecretariat@campion.edu.gr
The Organising Team: mun@campion.edu.gr
Head Organiser/MUN Director: G.Theoharopoulou gtheo@campion.edu.gr
Co-MUN Director: H. Salter hsalter@campion.edu.gr
Forensics: V.Bodington vbodington@campion.edu.gr