Dear Model United Nations Advisers,
Amid the COVID 19 Circumstances and as per the government's directives, we have decided to use the Google Meet platform in order to simulate an online MUN experience for our delegates. Our community of globally connected and engaged youth are working together to adapt to the current situation. The chairs responsible for the delegates will set up a Google Meet Invitation which consists of a link that they have to press when the conference begins.  We advise all delegates to make a free Gmail account in order to ensure accessibility to all resources we will be providing. The Google Meet Platform allows for secure video meetings, includes screen sharing capabilities and group chat engagement.
If you wish to participate as a school, you must visit this page and download the form attached which should then be sent to the CSMUN Director, Ms Georgina Theoharopoulou. If you wish to participate in our conference as an individual applicant in the case that your school has not registered, please visit our Individual Application Page and fill in the form located on the page.
Throughout the entirety of the conference:
All delegates must have their cameras on and microphones off

All delegates must follow the common MUN dress code, inappropriate attire will not be tolerated!

All participants must follow the Codes of Conduct and Rules of Procedure

Admin Staff, the Security and Press team will be present to ensure that the conference flows smoothly

Advisors will be invited to the Google Meet rooms to overlook the debates.

All resolutions will be shared electronically after having been confirmed by the Approval Panel.

Placards and certificates will be prepared and sent out to the delegates

Participation fee is 10 euros per participant and a portion of the proceeds collected from the conference will be donated to a Local Hospital for research.
Further details on how the conference will take place will be included in our Handbook and will be shared with you in the following days.
If you have any questions, please do not hesitate to contact us.
Yours sincerely,
The CS MUN Organising Team and Secretariat.
Georgina Theoharopoulou                                             Helen Salter
CSMUN Head Organiser                                   CSMUN Co-Head Organiser
This is a message to CSMUN by the Secretary General of the United Nations, António Gutteres: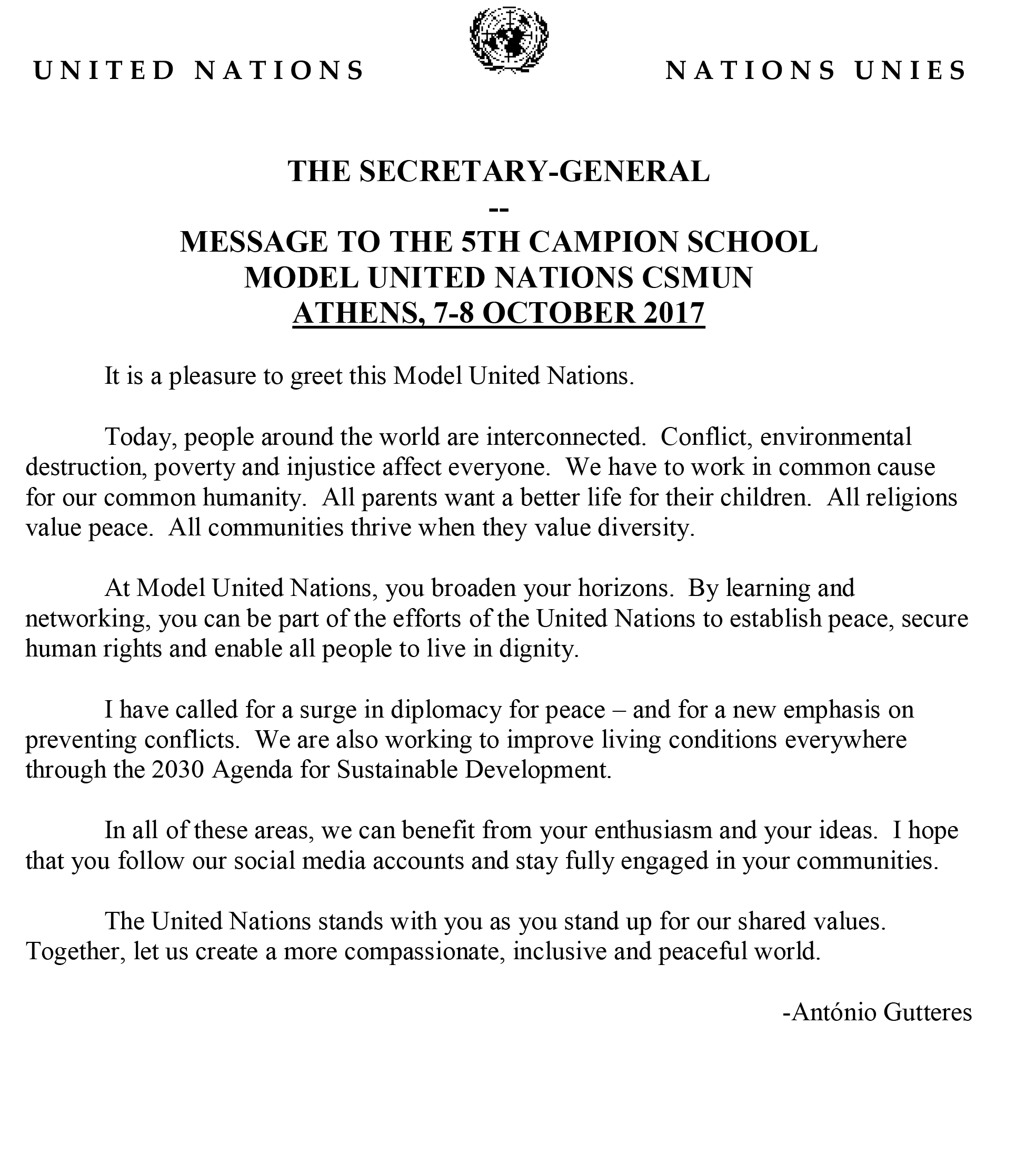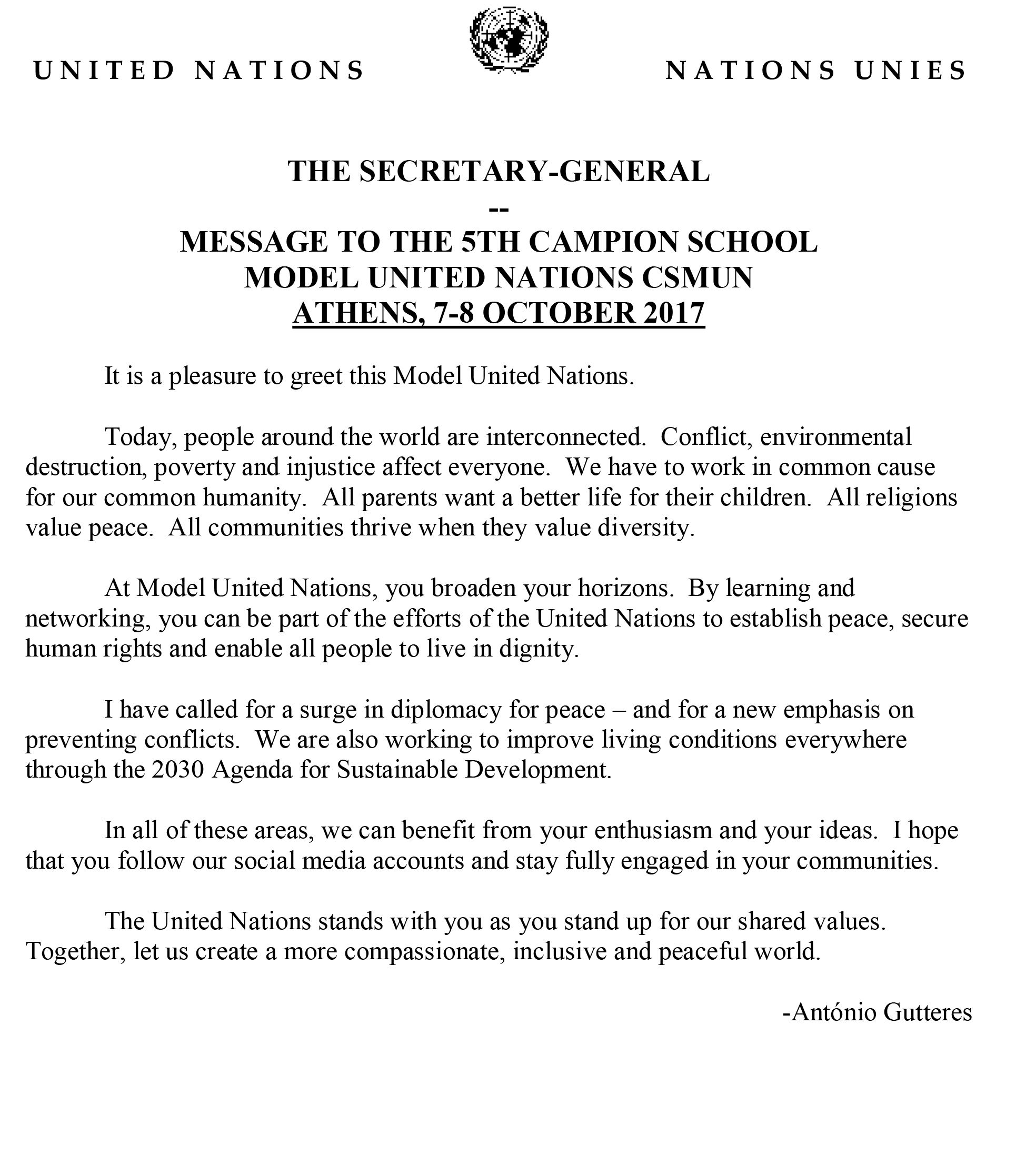 Organising Committee
The Secretariat: munsecretariat@campion.edu.gr
The Organising Team: mun@campion.edu.gr
Head Organiser/MUN Director: G.Theoharopoulou gtheo@campion.edu.gr
Co-MUN Director: H. Salter hsalter@campion.edu.gr
Forensics: V.Bodington vbodington@campion.edu.gr