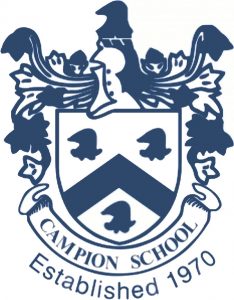 ATHENS, GREECE
Agias Ioulianis, Pallini, 15351 
Dear Advisers and Delegates,
We are pleased to invite you to the 5th Campion School Model United Nations which is to be held at our school on Saturday October 7th and Sunday October 8th, 2017. In this innovative simulation of the United Nations, delegates aged between 14 and 18 will have the opportunity to discuss matters of international importance, enhance their understanding of UN-committee procedures and simultaneously prepare themselves for MUN conferences designed for students at the secondary level of their education. Forensics Junior Group discussion is open to 12-14 year-olds only. In addition, certain committees may be more suitable for younger participants such as Environmental and Humanitarian. Schools from abroad as well as from Greece will be participating in our conference. As there will be limited places available we encourage you to meet our Application deadline (Form 1) of Friday 12th May 2017 (any later applications will incur an additional late fee). Once application has been completed and the School Fee of €100 has been deposited, you will be allocated a country and sent Registration (Form 2) to complete by Friday 16th June 2017. All fees must be paid by Monday 25th September 2017.  In the event of cancellation, the school fee will be refunded, provided the cancellation is made prior to Friday 15th September 2017.                 
The participation fee is €50 for delegates/judges/advocates and €25 for student officers/press. There is a school delegation fee of €100 per school, regardless of the number of countries represented. This fee includes up to two advisers. A third adviser will pay €50. Those wishing to fill a chairing position must submit a student officer application form separately (available on our website) by Monday 27th of April 2017. mun.campion.edu.gr
The dress code for our conference is business formal attire and English will be used exclusively throughout the entire conference. We expect delegates to prepare resolutions on all the topics, which will be discussed in their respective committee. There will be no student ambassadors. Furthermore, with regard to Forensics Junior Discussion Groups, delegates are expected to research the topics and also come prepared to discuss an impromptu motion.
For students applying from abroad, limited housing may be available for early registration; otherwise hotel accommodation will be arranged.
Organising Committee
The Secretariat: munsecretariat@campion.edu.gr
Head Organiser: G.Theoharopoulou gtheo@campion.edu.gr
Forensices: V.Bodington vbodington@campion.edu.gr