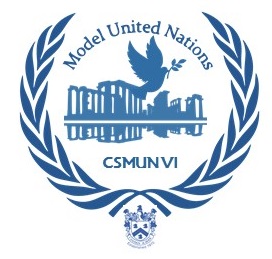 Legal (GA6)
CHAIR:  Dimitra Meri (Costeas-Geitonas School)
CO-CHAIR: Marianna Generali (HAEF)
CO-CHAIR: Christopher Vogiatzis (Pierce)
---
The Sixth Committee is the primary forum for the consideration of legal questions in the General Assembly. All of the United Nations Member States are entitled to representation on the Sixth Committee as one of the main committees of the General Assembly.
---
Campion MUN 2018 Topics:
Topic 1: The Question of impunity for crimes against journalists
Topic 2: Limitations to the right to veto.